Paramus Park Mall
700 Paramus Park
Paramus, NJ 07652
(201) 649-0888
Open 7 Days
Monday – Saturday 8am-10pm
Sunday 8am-9pm
Website: Stew Leonard's Paramus
Stew Leonard's Wine Store:
Monday – Saturday 9am-10pm
Sunday Noon-9pm
Shop Stew's Online:
What You Need to Know:
The new Paramus Grocery Store, Stew Leonard's, is a great place for the family to shop. But it's not for everyone. The store is laid out in a one-way single winding aisle that as of now, isn't clearly marked and if you try to navigate the aisle the wrong direction, it will be difficult for you and your oncoming traffic. The main trick is when you enter from the main entrance (not the mall entrance), head towards the bakery section to your right.
This place is great for gearing up for parties and it should be a weekly destination for your food and drink needs. There are many store made dips, cheeses and appetizers that will make hosting a party easy.
Two main things to consider about this store:
Don't treat Stew's like a convenience store as, again, the store is laid out in a single path design, although there are cut-throughs scattered about.
Stew's is not for people that are annoyed by animatronic singing animals and fruit.
Other than that, stop here for your staples, hit up Stew's before your next party as there are flavorful prepared foods ready for you to heat up, grill or cook. You'll need to go somewhere else for your cleaning supplies, kitchen items, light bulbs and drug store items. But again, you can grab your food and drink staples here and be sure to check out their weekly specials.
Photos:
I really appreciate the way that the fresh herbs are displayed. In other grocery stores, the herbs are in small, plastic, containers that are of questionable freshness. At Stew's, you can grab what you need for your dish.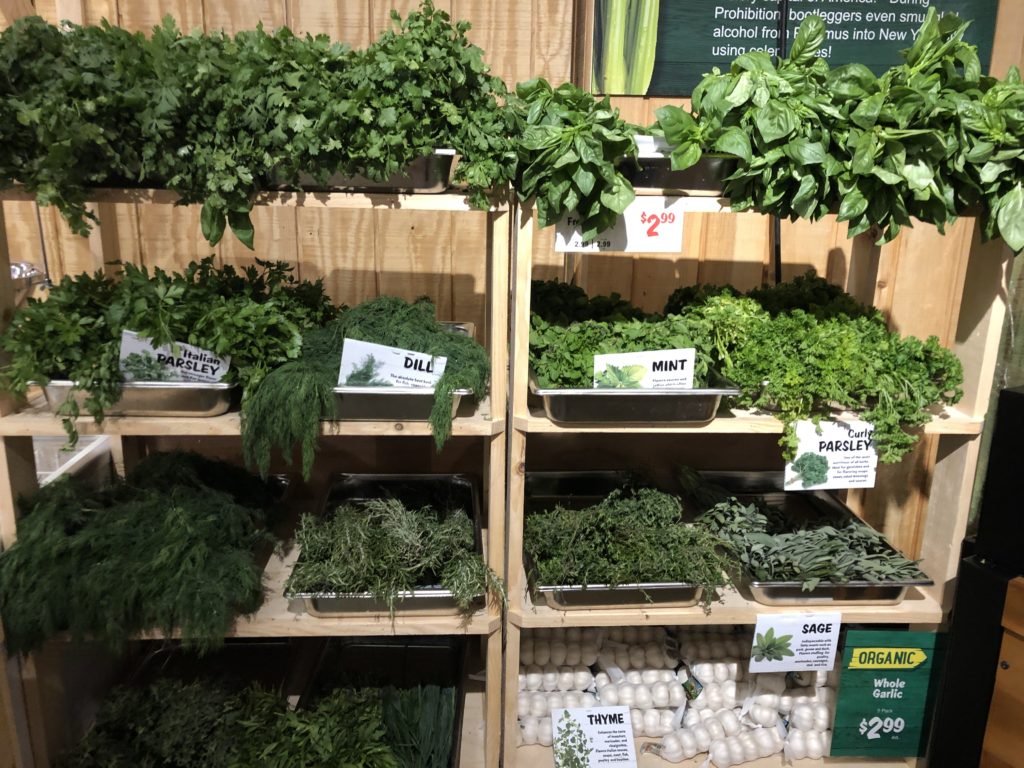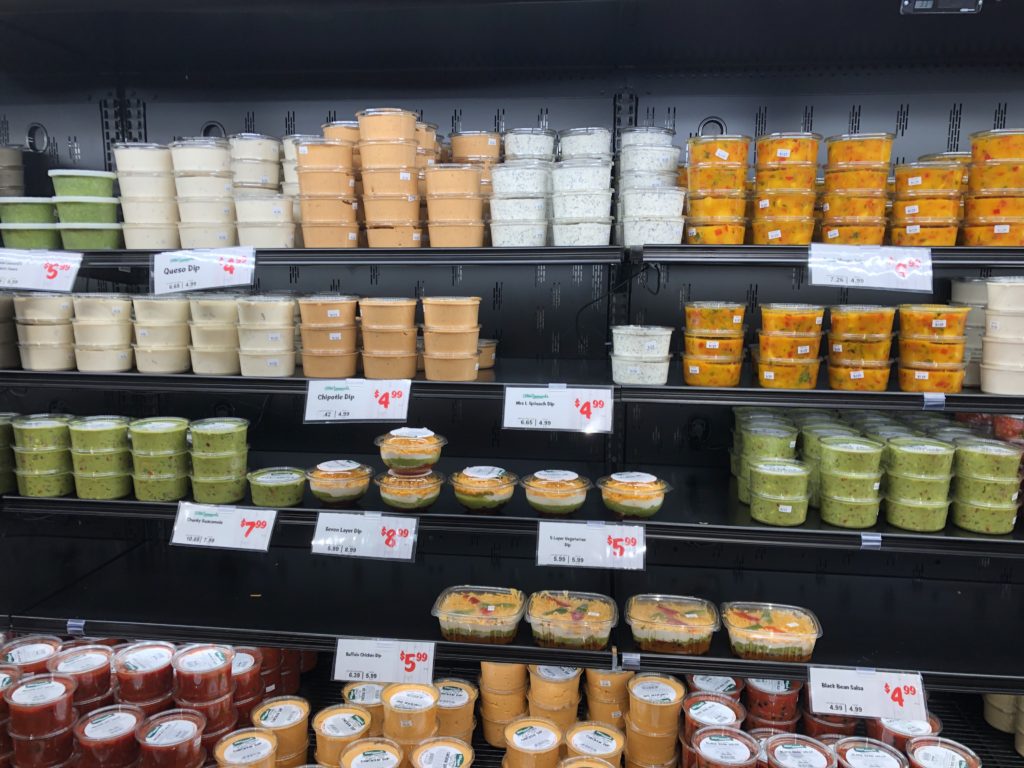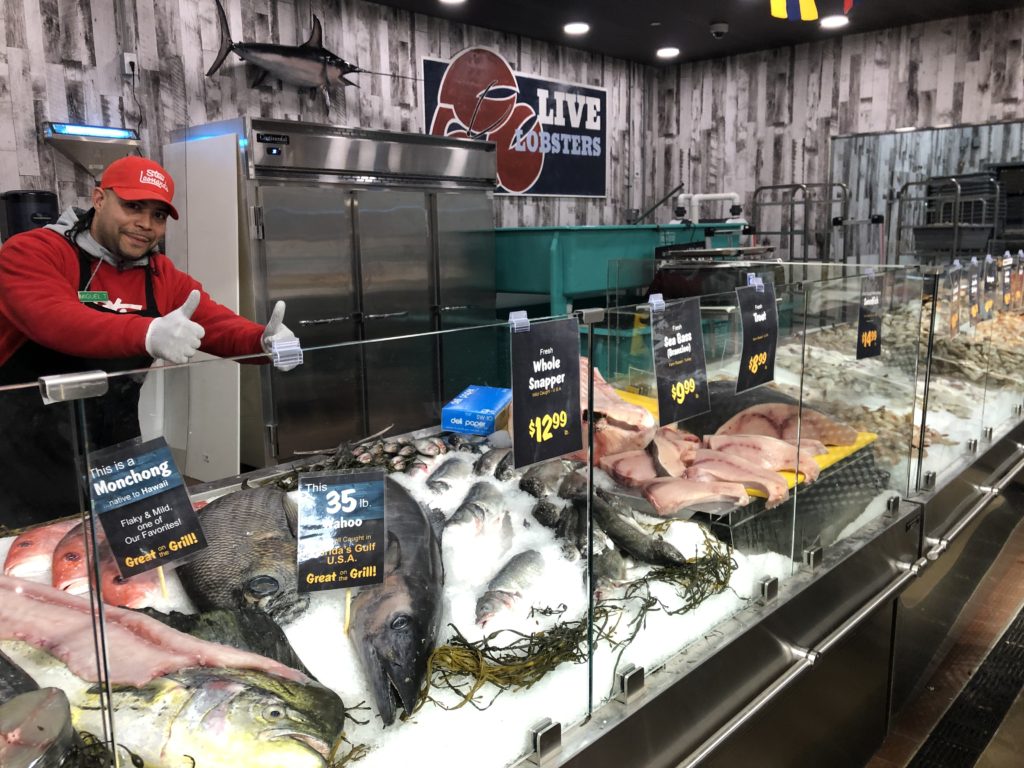 Great For Kids
They say that Stew Leonard's is the Disneyland of Dairy Stores with the animatronic sounds and the relatively short shopping experience for the kids (10-30 minutes). They have a Magic Barn Door app (Apple App Store / Google Play Store) where you can interact with signs around the store. So, Stew's is a fun place for kids, even my teenager was taking some Instagram photos there.