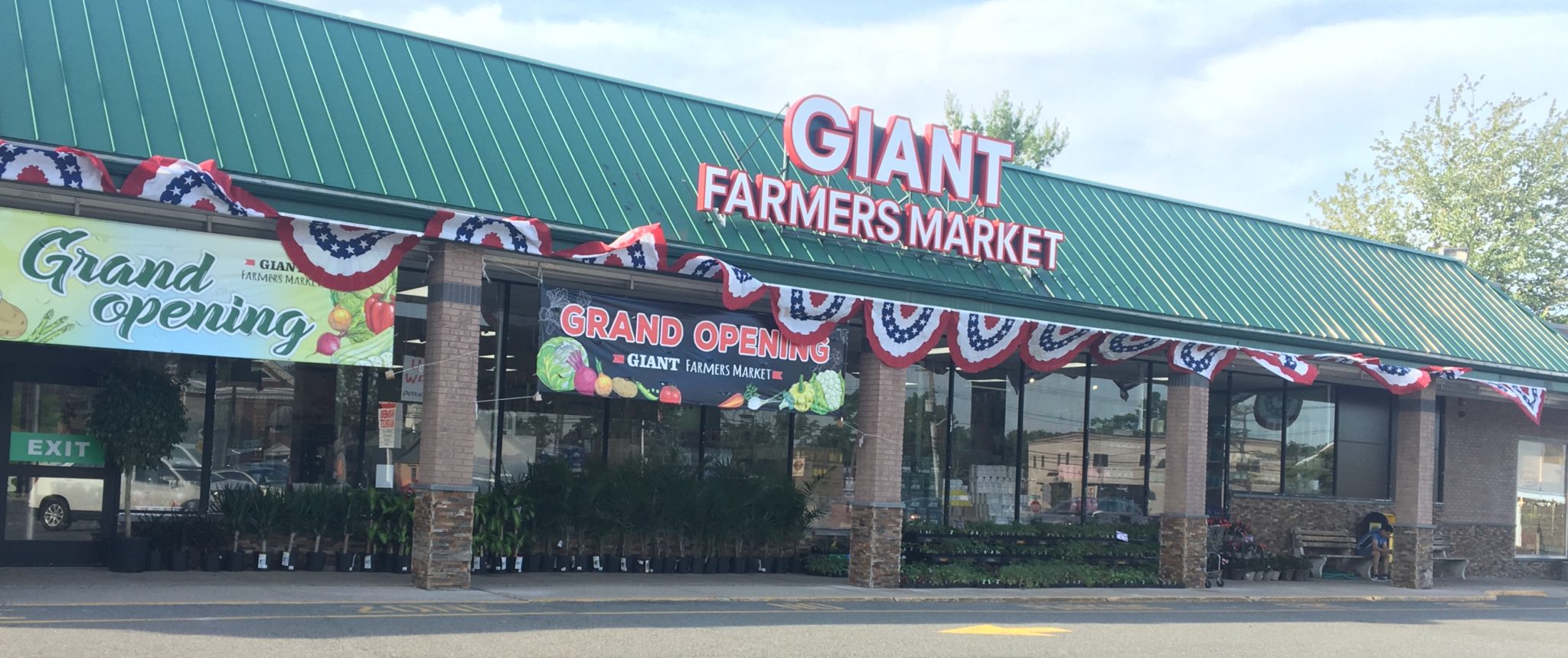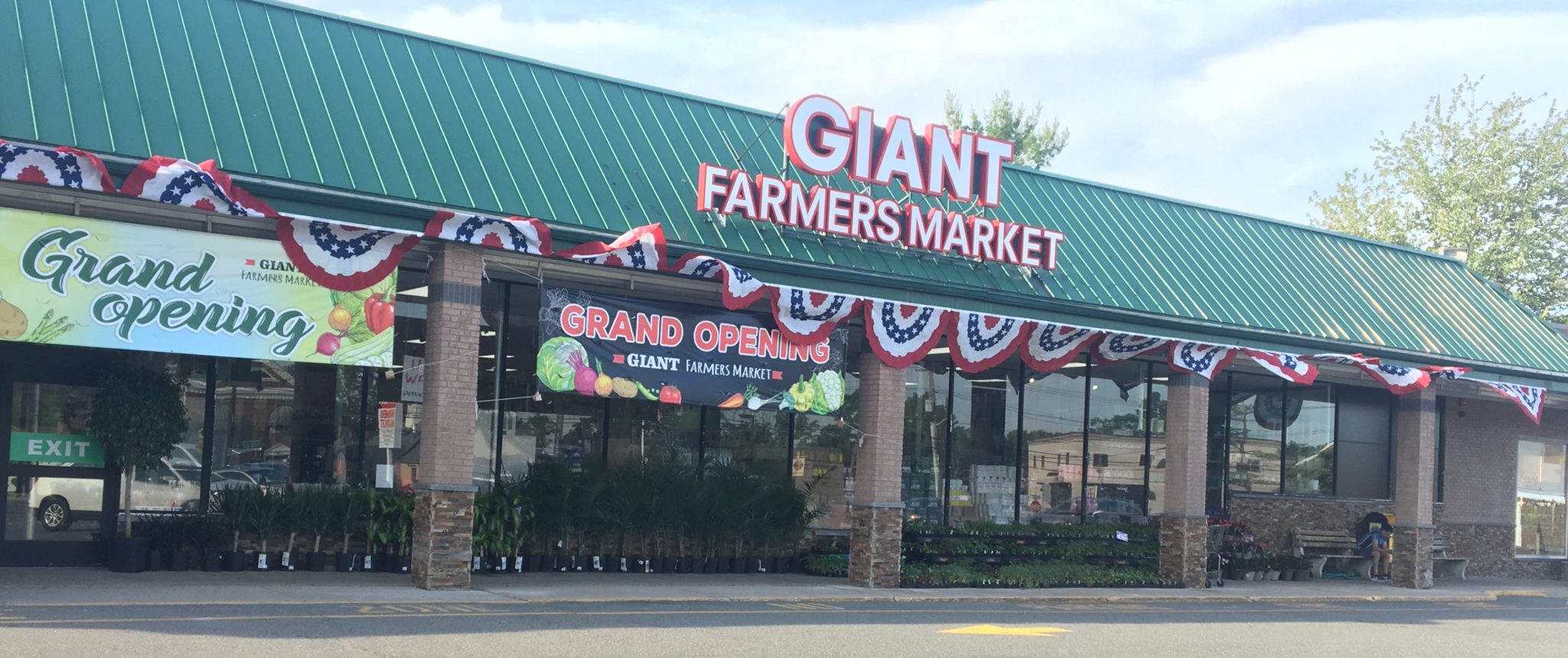 ---
"Once you purchase produce from Giant Farmers Market – Waldwick, It will be difficult to pay grocery store prices again!"
---
Address: 19 Wyckoff Ave, Waldwick, NJ 07463
Phone: (201) 444-9900
(Note:  For the Giant Farmer's Hackensack Location – Click Here)
Main Store Hours: 
Monday to Saturday: 8:00 AM to 8:00 PM
Sunday:  8:00 AM to 7:00 PM
Counter Hours: 
Monday thru Saturday:
Deli/Meats 8 AM to 7:30 PM / Fish 8 AM to 6:30 PM
Sundays:
Deli/Meats 8:00 AM to 6:30 PM / Fish 8 AM to 5:30 PM
---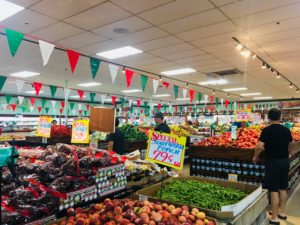 Scott's Review:
Giant Farmers Market Waldwick offers farm fresh produce at reasonable prices in Bergen County.  Outside, there are some overflow produce items, some sale items, and also various plants.  Be sure to ask your cashier to sign up for their WEEKLY SPECIALS list.
UPDATE:  Bring your own shopping bags or purchase sturdy cloth bags for $0.99 each
Outside:
The parking lot is a little tricky (but not even close to the craziness of Interstate Plaza in Ramsey a  few miles to the north ) with various one-way lanes – and there is an exit near the liquor store where you can drive over the curb to the road if you are not careful.
Inside:
Once you finished parking in the maze of a parking lot, and stroll past any produce/plants/specials that are outside, you start the store's maze in the produce section.  There are both organic and non-organic items.
Then, you will saunter past the sushi bar which usually has a free sample waiting for you.  Rumor has it, near closing you might be able to snag these for 50% off.  Recently, I've seen sushi prices here around $8.50 for generous portions.
In addition to the sushi offerings, there are deli, bakery (with a coffee bar), deli, meat and seafood counters along the back wall to complete your shopping trip.  A hot buffet food bar with soup selections is available.  Thankfully, the salad bar costs the same per pound as the hot buffet bar, so be sure to grab some protein for your salad.
Giant Farmers Market Waldwick has all of the accouterments that you would expect to find in a supermarket including a refrigerated dairy section and even fresh flower bouquets.  Most grocery items only have one or two brands to choose from but pricing is comparable.
Leaving there, you'll have enough kale, blueberries, beets, pineapples, carrots, oranges, spinach to keep your Vitamix mixer occupied for a week!  And the fixings for salads to last all week and not pay the $6.99/ $7.99 per pound at a typical supermarket salad bar.
Finally, remember to grab a few cans of beans and corn kernels on the end-caps and look on the shelves below the produce bins for other items like coconut milk and canned items.
And now they have Bags of Ice in a freezer located at the front of the store.
I find myself stopping here a few times a week to grab ingredients for my recipes as it's convenient and the check-out lines are quick.
They have a catering menu – just ask someone to see it.
They take Debit Cards, EBT, Cash, AMEX, Visa, Discover, and Mastercard.
Make sure to keep your receipts for returns.
Check out the Review of the Larger Hackensack Giant Farmers Location.
And to help the environment – try these totes:
Be sure to check back at http://www.foodmarketwaldwick.com for more information.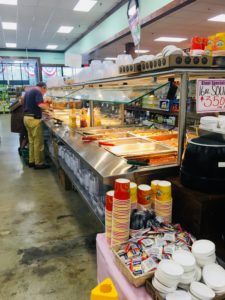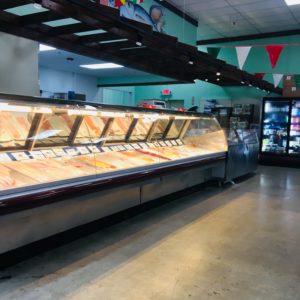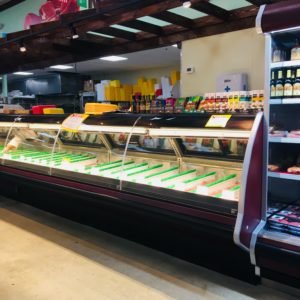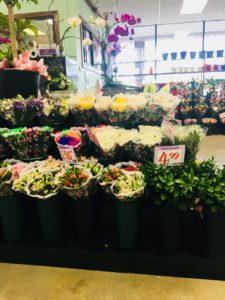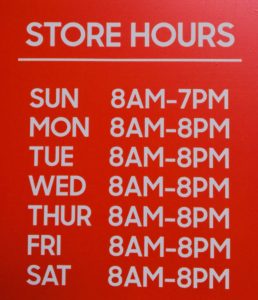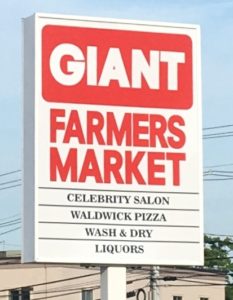 Questions about this site?  Post a comment below or send me an e-mail:  Scott@FoodMarketWaldwick.com