Stop in and get a Brown Derby, a Danish, Pecan Meltaway Ring or the famous crumb cake.
Address: 614 Main Street, Hackensack, NJ 07601
Telephone: (201)342-5577 or (201)342-5383
Parking: Street parking or use the Target parking lot
Hours:
Tuesday – Saturday 6:30 AM to 6 PM
Sunday: 6:30 AM to 3 PM
Monday: Closed
Get the Crumb Cake!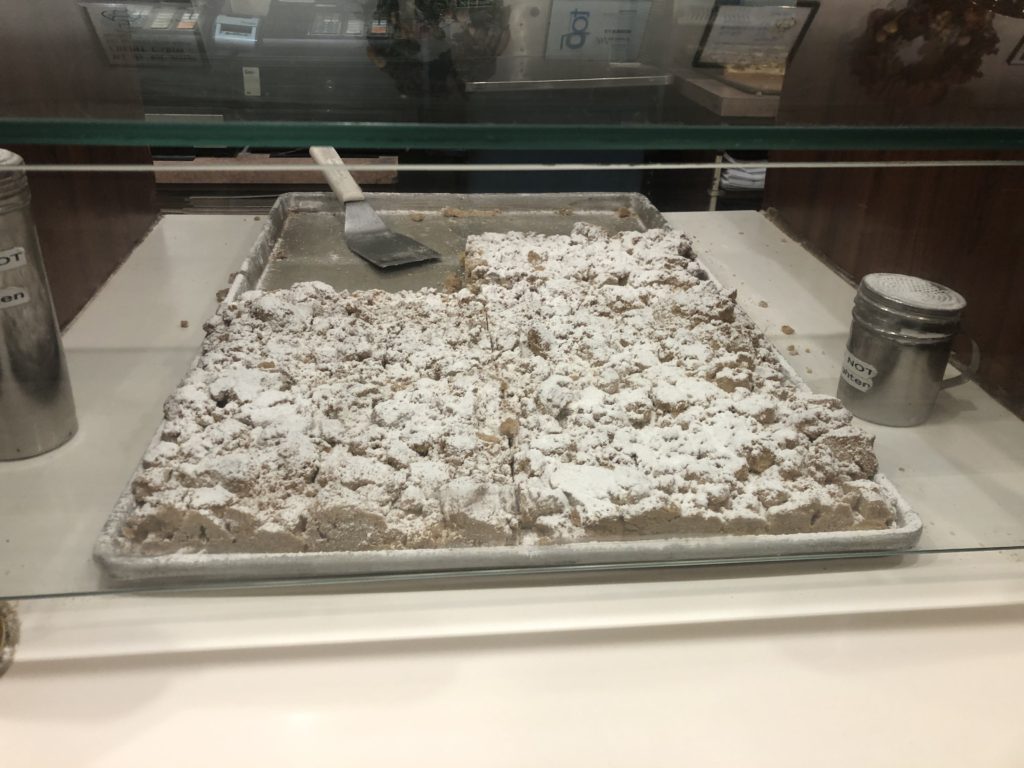 For the real B & W Bakery crumb cake experience, you either have to go to the store to pick it up at the store. Or attend an event where a friend, co-worker or family member surprised everyone with the melt in your mouth crumb cake. They are best eaten with with a glass of either coffee or milk.
It is not uncommon during the holiday seasons to have a line of 100 people waiting to purchase this 9″ x 7″ piece of deliciousness. And of the thousands of people who buy it, 4 of them will say that they made it themselves 🙂
You can order the crumb cake for nationwide delivery on Goldbelly for about $40. But beware, crumb cakes do not tend to travel well. They are about $8 in store and will last about 2+ days if kept in airtight wrapping.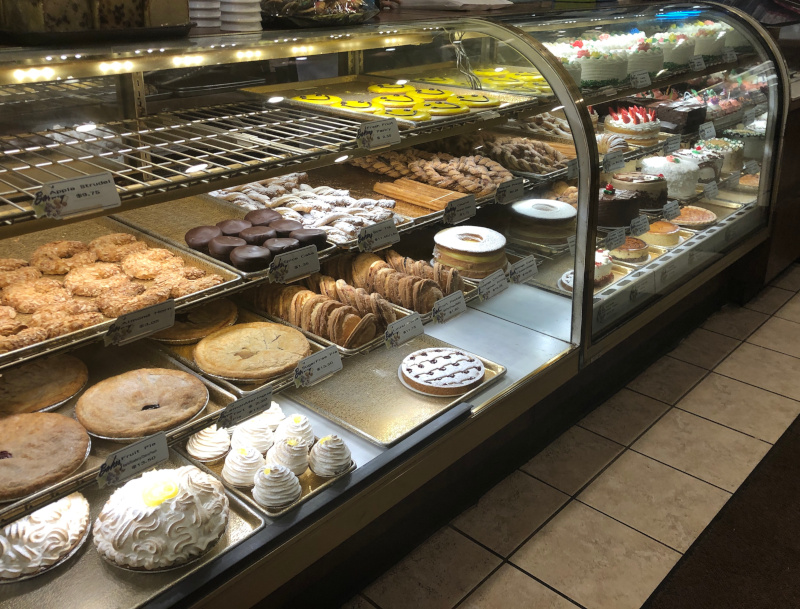 Linzers, Dinner Rolls, Cookies and Danishes are also favorites. There was talk that they changed their crumb cake recipe 2016-2018 but in 2019 it seems like they are back to the old recipe and the fans have returned.
Who are B & W? The original owners, Boehringer & Weimer (B & W), that's who!
Here's a Sneak Peek Inside The Brown Derby: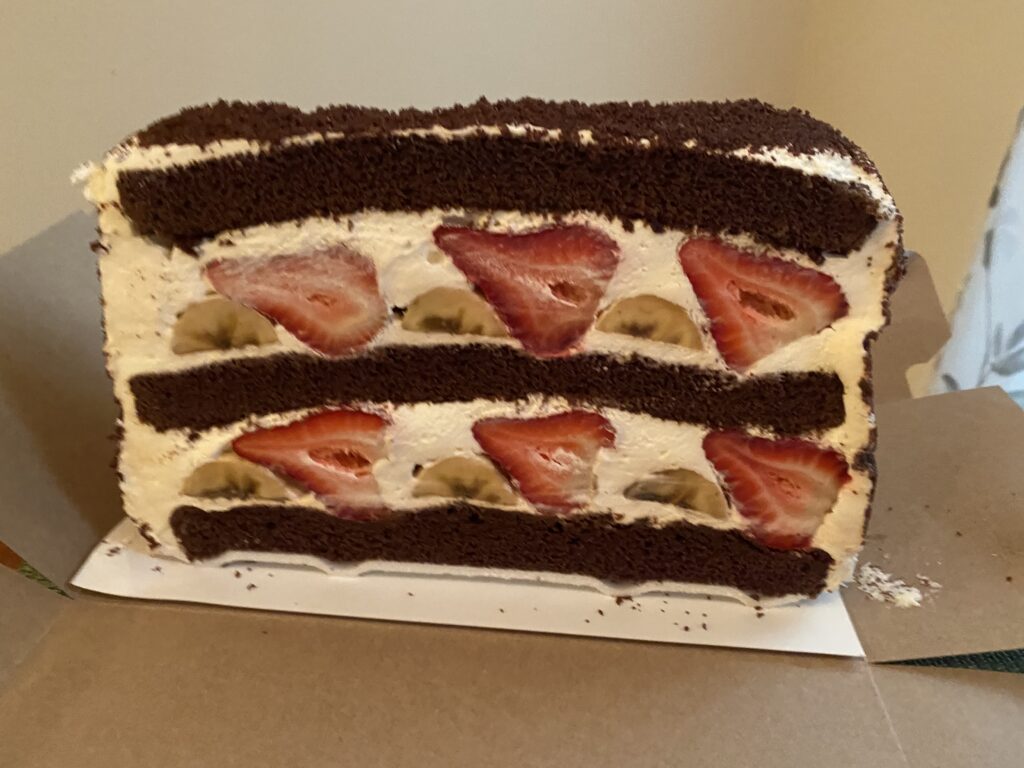 Cash Only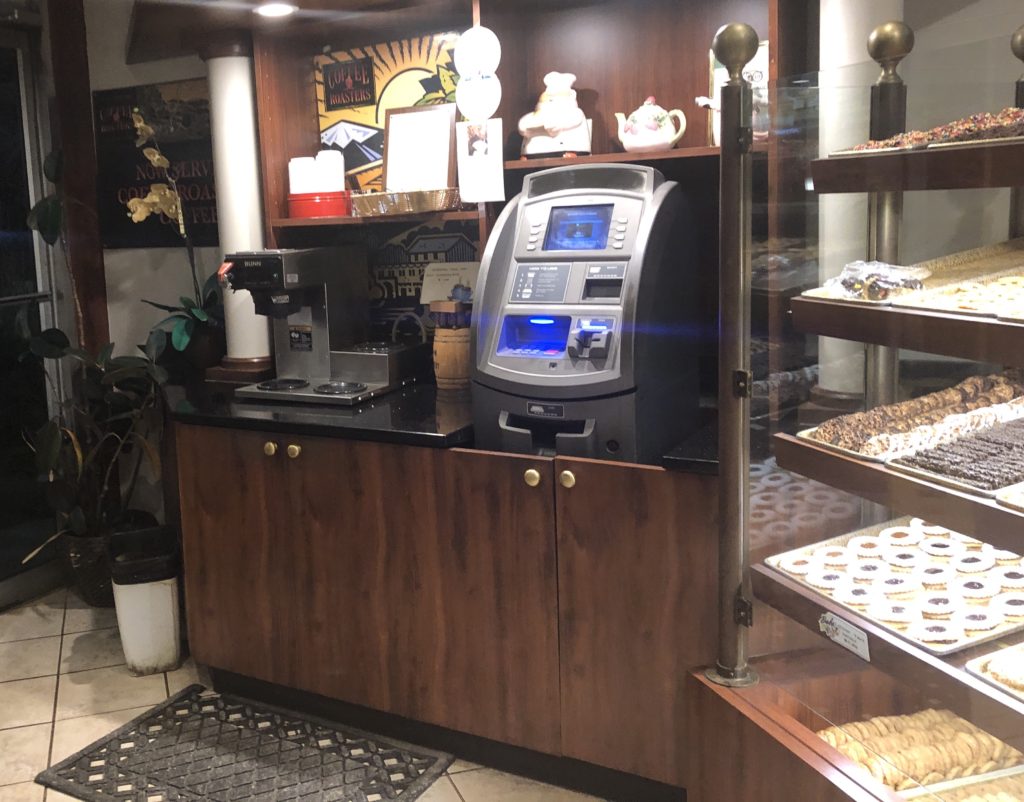 Weddings Too!
Wedding Favor Idea – Crumb Cakes!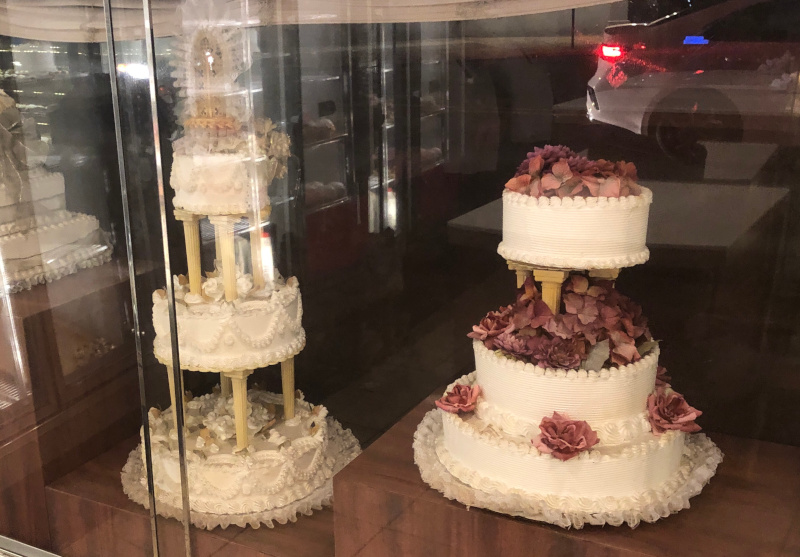 You Can't UnSee These!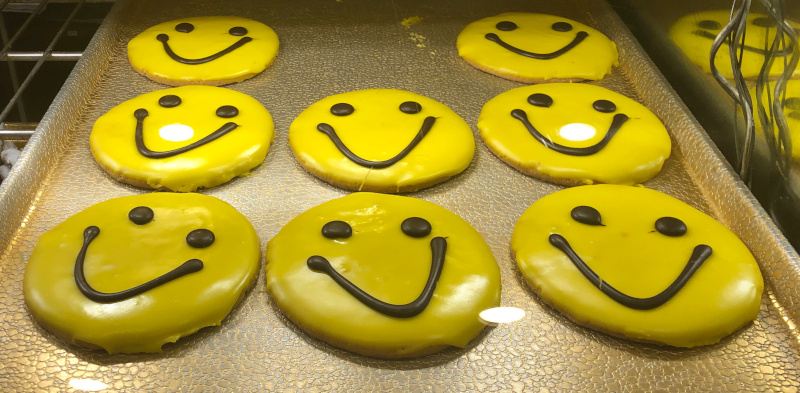 B & W Bakery Around the Web:
Wedding Cakes: The Knot
Old Instagram: B & W Bakery – Hackensack, NJ
Here is a Crumb Cake Copy-Cat Recipe – But It's Easier to Pick One Up: